TRIS COMPANY (Technical Resources of Industrial Solution)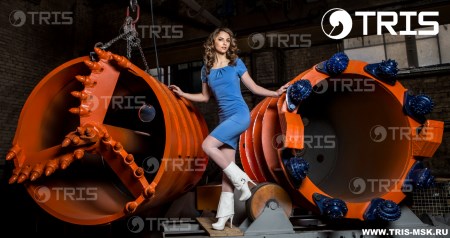 Click the image for large format

Our company has a longstanding experience in development and manufacture of the non-standard metal work (steel structures, machining metal), including the drilling device for the vertical and horizontal drilling, D=400-3000 мм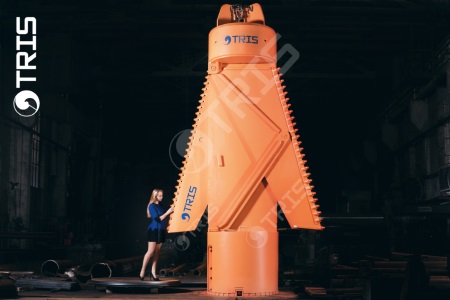 Click the image for large format
Our main specialization include:
Kelly bars (service, repair and manufacture)
Drilling and transfer augers (flights, repair and manufacture)
Double-walled casings (D=300-2500мм)
Drilling buckets
Core barrels
Belling bucket
RCD cutter head (for Wirth type drill rig)

Horizontal Directional Drilling (reamers, barrels, swivels, сutter reamer)
Spare parts for the drilling tools
Development and manufacture of the shock and abrasive protection equipment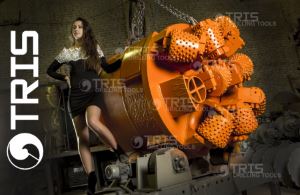 Click the image for large format

The main features of our company include:
Direct contact of the technical stuff with the client – fast and simple order placement and all appropriate issues… paucis verbis (without much words)
Fast introduction of the technical solutions – new models of the devices for individual drilling conditions.
Use of modern Russian and foreign steels and alloys for tool manufacture – significant enhancement of tool reliability and durability
Complete automation of the manufacturing process allows us to avoid mistakes and "human factor" influence.
Use of high-quality spare parts – slow and projected wear which allows you to profit and be sure in proper calculation of expenses for the whole scope of drilling works.
All photo content placed at the top of the site (and on the pages of the site) represents the examples of our own manufacture and the works of our company employees.
Official colors of TRIS products are gray and orange.
Any detailed information with photos and videos are sent upon the request to email address (click):
Official web-site of TRIS (Technical Resources Industrial Solution) company is www.tris-msk.ru
Without delay you're drilling with TRIS.